Calabria is one of the most visited regions and appreciated by tourists during their holidays at sea in Italy and the wonderful coasts of Tropea are surely among the Calabrian beaches not to be missed. A place of the original resort that offers crystal-clear sea, natural and architectural beauty and spectacular stretches of white sand perfect for relaxing.
You are looking for the most beautiful beaches of Tropea? Here is a list to consider.
Photo: Francesca
Cannone Beach
Cannone Beach is one of the quietest corners of Tropea. It is a not very large area, dedicated to those who prefer a full relaxing holiday without the chaotic bustle of summer tourism, due to its location nestled between the marina and the rock of San Leonardo. Small and thin, it has a secluded beach for those who love peace and want to get away from the crowd.
Rotonda Beach
According to the most tourists, Rotonda Beach is one of the most beautiful of Tropea with its breathtaking views and striking next to a cliff overlooking the sea. It is equipped with some bathing beaches, where you can rent all the beach gear or rent pedal boats and canoes.
'A Linguata Beach
It is one of the largest beaches in Tropea, particularly suitable for water sports enthusiasts. Here you will be waiting white sand, beautiful backdrops and crystalline sea where you can enjoy various activities, such as diving and snorkeling.
Photo: Vanessa
L'Occhiale Beach
In this case, you will find yourself facing fantastic smaller coves that overlook the spectacular waters. Here you will find the popular Blue Grotto, one of the most popular attractions in all of Tropea. The reflections of the clear blue sea and the sun's rays that penetrate through the cracks between the rocks colored in blue the environment by creating a breathtaking spectacle.
Marina dell'Isola
Marina dell'Isola e del Convento are for sure in the ranking of the best beaches in Calabria, thanks to their white sand and clear blue sea. Island Marina, in particular, is one of the most beautiful beaches of Tropea is located between the island cliff Beauty and the Beach of the Round and allows you to admire the beautiful view of the Church of Santa Maria. To visit this paradise on earth you need to reach the beach of the Round by the Porta Nova Road and follow the promenade for 100 meters.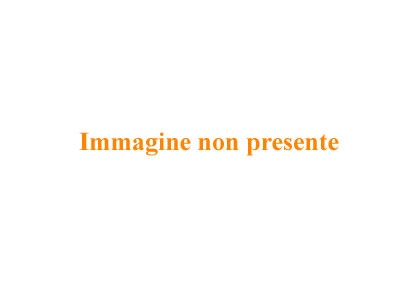 Photo: Giada
Passo Cavalieri
Passo Cavalieri is one of the most extensive beaches and its advantage is to offer a charming landscape with pads that fall to the sea in a truly unique setting of its kind. An example of beauty that shows how the coast of Tropea is perfect for your summer vacation.
Comments
comments