Natural and archaeological beauties, clear sea, white beaches and wild coasts: Sicily is the perfect region to spend their days relaxing, fun and adventure. Let's find out 8 seaside resorts perfect for a beach vacation and some of the most beautiful beaches of Sicily.
San Vito Lo Capo – Trapani
An expanse of fine sand three kilometers long, a crystal clear sea that recalls the turquoise hues of many Caribbean destinations: the beach of San Vito Lo Capo is certainly among those not to be missed. The promontory overlooking the Tyrrhenian Sea and is located between the Gulf of Macari, the Zingaro Nature Reserve and the Gulf of Castellammare.
Lampedusa – Agrigento
Impossible not to love the beaches of Lampedusa, the most famous, from Isola dei Conigli, it is a masterpiece of nature in which all those who visit it remain incantatati by the transparency of its waters. To visit the beach and wonderful hidden secret of Cala chick.
Scopello, Castellammare del Golfo – Trapani
This small fishing village and its coastline characterized by coves and bays are ideal for all fans of the pristine sea and diving. Extraordinary Faraglioni rising clear water in front of the trap and the Guidaloca Bay, a beach bordered by a rocky arm covered in vegetation.
Mondello – Palermo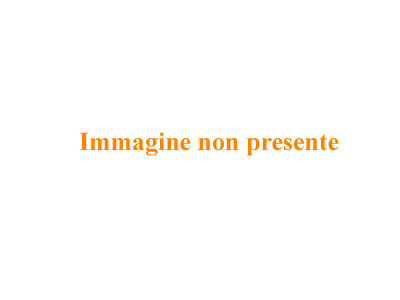 Photo: Ferdinando Aronica
Positioned between the Monte Pellegrino and Monte Gallo, Mondello beach is characterized by clear water and shallow water. It is a place much frequented in summer, thanks to the numerous amenities available to it, including the many lidos.
Taormina – Messina
Photo: Mario Cutroneo
The various beaches of Taormina that is most striking is certainly the Isola Bella, not surprisingly called the "Pearl of the Mediterranean". In low tide, the island is also accessible on foot via a connection formed by pebbles. Here you can stroll along the paths surrounded by vegetation and dive into the enchanting blue waters.
Zingaro Nature Reserve – Trapani
Photo: Giuseppe Ferrante
Among coves, wild bays, coves and reefs open sandy and pristine beaches of the Natural Reserve of Zingaro, which includes seven kilometers of coastline and 1,650 hectares in the municipalities of San Vito Lo Capo and Castellammare del Golfo. Among the beaches worth visiting mention Cala Tonnarella dell'Uzzo.
Favignana, Egadi – Trapani
Photo: roberto
Cala Azzurra and Cala Rossa are just two of the wonderful beaches that you will find on the island of Favignana. 33 km of coastline, crystal clear sea from the intense turquoise color, rich fishing grounds of fish and sizes coasts mainly by rocks and reefs are the hallmarks of this extraordinary island of Egadi.
Marine Protected Area Plemmirio – Siracusa
Photo: Giuseppe
It is one of the Marine Protected Areas most beautiful in Italy. Consists of cliffs and rocky inlets, the Plemmirio beach holds great importance from a naturalistic point of view and wildlife. But that's not all: having been a crossroads for the passage of vessels of the Carthaginians, Romans and Greeks, the area also boasts several really interesting archaeological finds.
Comments
comments